What You Gain From Your Workout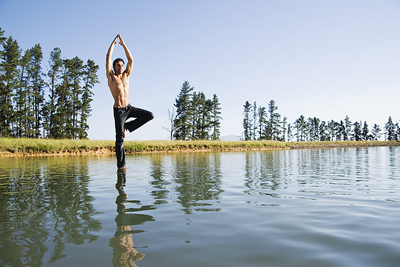 Customers come to us seeking a wide variety of benefits to enhance their lifestyle. Some yoga hikers come to distress after a long day or week in the office.
Various relaxation techniques, meditations and breathing exercises are more fulfilling and grounding in natural flowing air, compared to an enclosed class where the amount of oxygen is limited. The websiteHealth and Yoga lists more benefits of meditation, including increase in serotonin production. This influences mood and behavior. Low levels of serotonin are associated with depression, obesity, insomnia and headaches.
We sometimes use the Ujjayi breath on yoga hikes which helps to establish that relaxing and connected sensation inside your body, and establish a rhythm with the gentle sounds of nature. Check out what our friends at Yoga Journal has to say about the practice, how to do correctly, and benefits!